Sewer Pipe Installation Miami-Dade County
Upgrade your Miami-Dade County plumbing withMr. C's Plumbing and Septic Inc. sewer pipe installation – reliable, efficient, and hassle-free service.
To learn more about our plumbing and septic services, contact us at 786-767-7027
Your Sewer Pipe
Installation Pros
Are your sewer pipes showing signs of wear and tear, causing endless headaches?
Look no further than Mr. C's Plumbing and Septic Inc.in Miami-Dade County for seamless new sewer pipe installation. Our skilled team is dedicated to providing efficient and reliable solutions to upgrade your plumbing infrastructure.
With years of experience, we ensure your new sewer pipes are installed with precision and care, enhancing the longevity and performance of your system.
Say goodbye to costly repairs and hello to worry-free plumbing – trust us for expert sewer pipe installation, making your life easier one pipe at a time.
Efficient and reliable solutions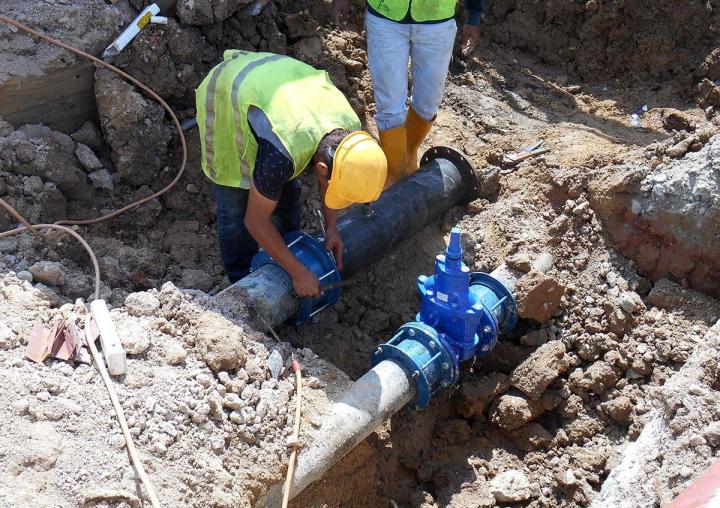 Our Services
Drain Cleaning Services
Sewer Pipe Installation
Sewer Installation
Septic Tank Repair
Stormwater System Installation
Grease Trap Installation
Lift Station Services
Our Guarantees
Over 2 Decades of Expertise
Latest Technology
Unbeatable Prices
Personalized Service
We Serve
Miami-Dade County
Wondering when it's time to consider new sewer pipes? At Mr. C's Plumbing and Septic, Inc., serving Miami-Dade County, we've got the answers. If you're facing persistent clogs, foul odors, or frequent backups, it may be time for sewer pipe installation.
Our experienced team can assess your plumbing system, offering tailored solutions to replace aging or damaged pipes.
Don't let plumbing issues disrupt your life – trust Mr. C's Plumbing and Septic Inc. sewer pipe installation that ensures a smooth-flowing, worry-free future for your home or business. Upgrade your pipes, upgrade your peace of mind with us- we also offer lift station services and drain cleaning.
For a smooth-flowing, worry-free future